Submit Your Bike 2020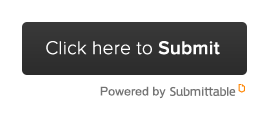 Invitational – 160 plinths have been assigned to this category which will showcase the best custom bikes from the worlds premier custom workshops, alongside newbies and up-and-coming builders. As the name suggests, we'll be inviting the majority of the bikes and their makers to participate, but the doors are always open to those who've built machines that are worthy of a place at the show. Send them in!
Shed Row – This category is for bonafide hobbyists, amateurs and newcomers to bike building. We're championing the efforts of those with regular day jobs who tinker with their projects in the garage/shed/balcony/parking space at the weekend. The standard of customised bikes has escalated over recent years and the lines between Pro and Shed have become rather blurred. But essentially, there are 60 plinths on Shed Row and these will be reserved for the genuine, home-brew mechanic. If you have a commercial sounding Instagram account, build bikes for money (we know that it doesn't pay the bills), have a logo, stickers or website then this category isn't for you.
We'd also like to encourage the young spanner-fingered folk out there to get involved. So if you're someone who's been ferreting away on a project (even if with the guidance of a grown-up) then we want to hear from you.
If you're neither of those but know of a bike you reckon our 18,000 show-goers should see, then forward the builder a link to this page.
And if you're chomping at the bit to submit your bike, click above!